Antes de usar este sitio web, por favor, lea nuestra política de privacidad. Pulsando en el siguiente botón usted acepta nuestra cláusula GDPR y el uso de cookies.
LIVE FLIGHTS
| Pilot | Name: | Departure | Arrival | Flight stage | Aircraft type | % Completed | Pending NM |
| --- | --- | --- | --- | --- | --- | --- | --- |
---
TopCo VA is a Virtual Airline that was born with effort and enthusiasm in 2011. Our operations are made in IVAO flight network. Our goal has always been to fly in the most realistic and professional way possible, complying with the real procedures on all flights (as real as it gets).
A lot of pilots at IVAO endorse our teaching method, many of them being novice pilots who joined TopCo VA as students without any flying knowlence and nowadays they fly all aircraft types with professionalism in simulators.
The main reason of TopCo VA has always been its school, with its professional instructors and its teaching methodology, always personalized in detail with each student.


As something new, in 2020, the TopCo VA (virtual) school had the pleasure of actively collaborating with the (real) Aerotraining flight school, incorporating those students who wish to complement their learning in a simulated flight environment into the company.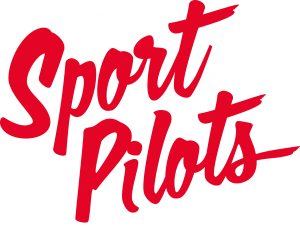 Twinned with Aerotraining, the Sport Pilots flight center, located at the Villanueva de Gállego aerodrome, also joins in collaboration with TopCo VA. Our new friends from Sport Pilots, have in addition an aero club with almost a hundred members, a flight school and an aeronautical workshop, among other services.
If you have come this far and you are still interested in learning to fly professionally, in a very pleasant environment, surrounded by good companions with whom you will surely get along, or simply fly with us demonstrating your previously acquired skills, you can register by clicking on the registration button at the left menu of this website, or request more detailed information by sending an email to topco@topcovritual.com
We hope you enjoy flying into the future with us!